Beloved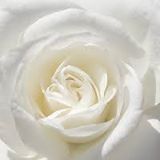 The next Beloved event is on 13th October 2018
A chance to be stimulated and encouraged as you live your Christian life; taking some time out, listening to inspiring stories, catching up with like-minded ladies, growing in your relationship with God. We hope you will join us and gain insight and understanding from hearing God's word and being part of a worshipping community for a few hours.
Please let us know if you wish to come, and please feel free to invite your friends. We only regret there is no child-care facility available currently. We trust this will not deter anyone from coming along. You will be made very welcome!
Please register your name by telephoning 01934 521642 (by 6 October ideally), or find us on Beloved Facebook page. There is no charge, but there will be an opportunity to give if you are able.
An opportunity to be encouraged & refreshed.

Includes: Worship, talks, craft, refreshments and cake, fellowship.

A bookstall kindly provided by Life WSM.

Registration & Refreshments from 9-9.30am

Event runs from 9.30am-12.30pm Saturday 13 October 2018